We earn a commission for products purchased through some links in this article.
The best alternative watch choices for under £2,000
You can still be creative with your wristwear without spending haute horlogerie money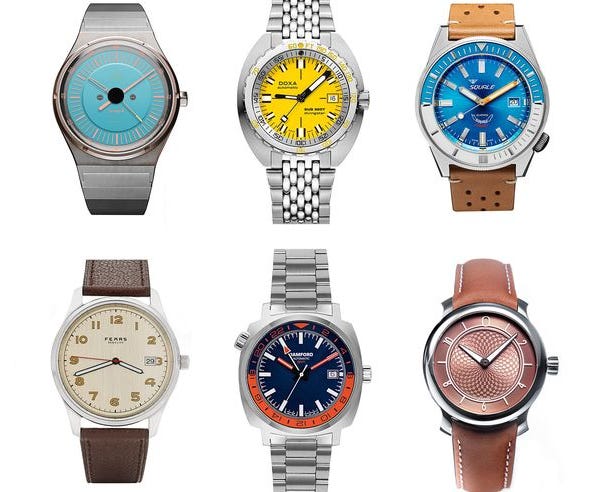 Looking to buy a watch that stands out from the crowd without spending a fortune? We have put together a list of the best alternative watches for less than £2,000.
Buying watches for tens of thousands of pounds is no harder or easier than shopping at other budgets, but it does at least open your choices up to include pretty much everything in the window (check out our guides to the best chronographs and best dive watches) and that means there are plenty of ways to show your personal style. It can be a little harder to find that combination of high quality and genuine personality below about £2,000, so we thought we'd compile our edit of the watches that do just that. The qualities of Longines, Hamilton, Oris, Tudor and TAG Heuer are well known, so you won't find them here: these are watches that require one to step further away from the mainstream.
This content is created and maintained by a third party, and imported onto this page to help users provide their email addresses. You may be able to find more information about this and similar content at piano.io