We earn a commission for products purchased through some links in this article.
The best dress watches for £5,000 and over
Look sharp: these are the most elegant watches for black tie or formal functions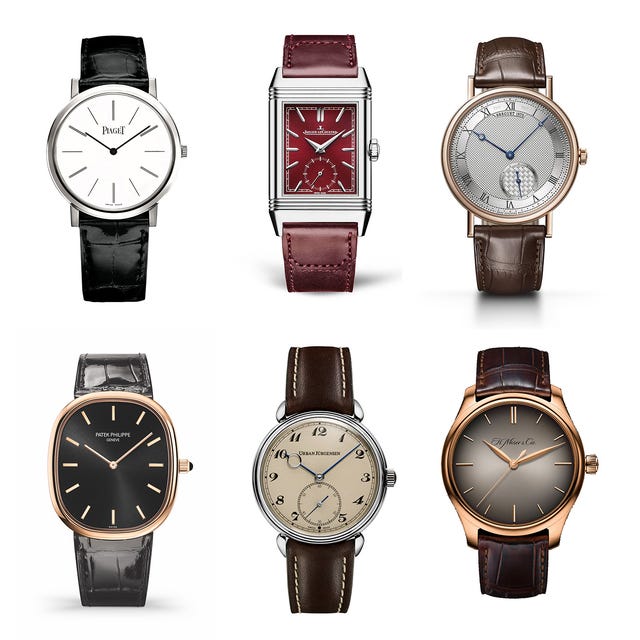 Choosing a watch for a formal occasion, be it a wedding, a dinner, or hey, who knows - a star-studded red-carpet affair, is important. The devil is in the details, after all. But it shouldn't be difficult. This selection will steer you towards a dress watch that suits both the situation at hand and your personal style.
We have already covered the best dress watches for under £5,000 - proving that it is perfectly possible to bring a sharp, suave style to your wrist without going overboard - but here we give free rein to our chequebooks (chequebooks?!) and pick out the very finest dress watches on the market.
A dress watch should be several things: slim, minimalist in design and horologically simple. Wherever you are that merits this kind of watch, it's not a moment for fiddling with complications. Given the occasion, it may be gold, but not necessarily; it may be an opportunity to experiment with different case shapes but there's nothing wrong with keeping it round. And while there may be some rare exceptions, a leather strap is normally preferred.
This content is created and maintained by a third party, and imported onto this page to help users provide their email addresses. You may be able to find more information about this and similar content at piano.io